Why are vets so expensive?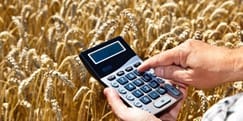 I got your attention now, didn't I? Instead of shying away from this often unspoken question, let's examine it. In this article, I will talk about the financial pressures of running a business and specifically a large animal vet practice.  You will no doubt notice an increase in our prices this month and that is why I felt it important to talk about how we come up with a cost structure to ensure our business continues to be able to support your agricultural business.
Experience.  Believe it or not, what you are actually paying for is experience.  Our world would be a much different place if we all had to re-invent the wheel every time we wanted to do something.  When you hire a vet you have just paid money for several lifetimes of experience.  How does a vet get that knowledge? It starts by dedicating their life to getting into vet school (no small feat in itself).  It continues by finding jobs (often underpaid) or volunteering in that field in order to gain experience.  Getting a professional degree is not cheap. At least 7 years of university with tuition, books, rent…and again underpaid positions to gain knowledge.  No vet I know regrets this since it is an investment in their future success.  It does not stop at graduation.  Upon acceptance to the profession, vets are required to spend at least 50 hours a year on continuing education, and most of us yearn to find ways to improve our service to our clients.  After the workday is done or taking time to attend meetings (in person or virtually) we all spend several hundred hours researching and learning the latest techniques, ideas and procedures from peers.  The sad part is as we develop skills and increase our competence our tasks look easy and our clients may not realize the value we deliver.  Often what you have paid for is the increased chance of success and not failing several times doing things the wrong way.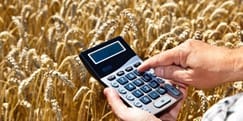 Cost of delivery of service. You can imagine the planning and expense that goes into a business that promises to be ready to drive to your farm at any time, any day of the week for emergencies as well as for planned work.  Not only do we have the expense of filling up the gas tanks, but we also have the responsibility to select and maintain (and replace) vehicles that will get us where we need to go everyday of the year no matter the weather. Not only do we need to get to your farm we need to have locations where our clients can conveniently pick up medication and supplies when needed. With these things come our costs of doing business.  No different than many of your businesses, we need to have licences (vet, drivers, CFIA, Hazardous waste disposal…), insurance (comprehensive, malpractice, liability, vehicle, etc) and accounting and legal services.  Most importantly we need to hire the right people to deliver the quality of service we want you to experience from our clinic.  Upper Grand Veterinary Services has a goal of providing the highest quality of service for our clients.  In order to do this, we must be competitive in the job market.  This doesn't necessarily mean paying the highest salary but creating a workplace that attracts the best.  Fortunately for us, many of you are the reason we have had success in attracting the best.  One of the selling features for potential employees of this clinic is that it has many high quality clients.  Another is that we are dedicated to veterinary medicine for food producing animals.  Because of this dedication we drive farther, have longer days and get paid less than our small animal colleagues.  Distance and time are particularly against us in this increasingly urbanized part of Southwestern Ontario.  Specialized equipment and maintenance of that equipment is an expense that is not unique to veterinary medicine but still adds to the bottom line.  Unfortunately, we don't have a Costco or Walmart for things like ultrasound machines or breeding soundness machines.  We take it very seriously when making a purchase like this.  We recognize that in essence, it is your money that we are spending.  We always look for ways to ensure it will benefit our clients.  We look for quality, durability, serviceability, longevity as well as the purchase price before making any investment in equipment.
Our pricing takes into consideration current costs, inflation, future risks to our clinic as well as to our clients.  We also look at the markets for the clients we serve.  In 2018 when beef and milk prices were severely depressed we did not raise our prices.  This year as well as having increased business costs and an unstable supply chain due to COVID we see an agricultural marketplace that has a robust demand for products and a stable to a growing market. Society seems to appreciate farmers and the food they grow.  We are also fortunate to have some guidance from our Ontario Veterinary Medical Association.  They take the pulse of veterinary medicine in Ontario and give some guidance as to the range and average veterinary fees.  They take into consideration the expenses of clinics too and have suggested this year the extra costs are up at least 10 to 15%.
Things we stand for include high quality work, attention to detail, the highest standard of client service, involvement in the industries and communities our clients are part of, continual improvement through continuing education with an eye on our environmental footprint.  In fact, if you haven't read our clinic's "Unique Value Propositions" visit our website https://uppergrandvets.ca/who-we-are/our-philosophy/
Do you receive value for the money? This is the ultimate question.  When done properly I see veterinary medicine as an investment in not only the health and welfare of your animals but also an investment in the improved productivity and profitability of your agricultural business.  This ensures the continued success of your farm and the stability of the food supply chain.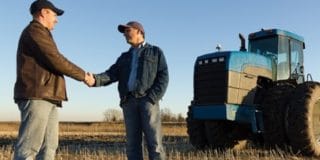 How can I reduce my vet bill?  My justifications of our pricing structure are all well and good but you have a business to run as well.  Is there a way to get the value without a huge bill?  Below are some of the things we see clients do well that ensure they get maximum value from their vet bill.
Be organized.  Know what you want us to do when you call so we are prepared for the arrival
Be ready. Reduce our time on farm by having the animal restrained or your list prepared
Be efficient. If there is more than one animal to see have a plan of attack for which animals to see first and have them easy to access.
(Please don't take any of the above points the wrong way since we love to connect with you on more levels than just business.  In fact, that is one of the joys of our job! We love hearing about what else is going on in your lives too when we aren't swamped with calls.  Often a small comment like "Are we off the clock now?" will ensure we are not billing you for time socializing.)
Emergencies happen and we are here for you! But these are often the biggest bills with various outcomes. Engaging with us regularly regarding your questions or concerns may help prevent an undesirable situation. Should we be at your farm for an emergency please feel free to ask us if there is a way to prevent this type of case in the future.
Have us help with herd level prevention and treatment strategies. This is often the biggest payback on veterinary dollars spent.  We can help develop production goals, treatment SOPs, management choices…
Ask if you qualify for our "Preferred Large Animal Discount".  In a nutshell, clients who derive the majority of their income from livestock farming and use us as their exclusive veterinary provider can qualify for a significant discount on purchased products.
We have introduced a new reduced call fee. Calling our office between 7:30 and 9:30 am will be at a reduced rate since it helps us schedule our day, be efficient and spend less time driving.
For organized herd health visits, we can charge per cow instead of per hour. This can reduce the stress and anxiety of our time on farm and can allow relaxed productive management discussions or opportunities for improvement.
I hope this article has helped provide a peek behind the curtain of how we determine our cost of doing business.  All our clients are valued, and we strive to help each of you attain your goals with your farm and your animals.  It is a pleasure to serve our clients and this industry.
___________________________________________________________________________________________
Our mission statement:
At Upper Grand Veterinary Services, we are driven to provide compassionate care for production animals, our clients and the environment to produce safe, sustainable food for a growing world."
If you have any questions on these or other topics, please do not hesitate to contact one of our Veterinarians