The Value of Consistent Herd Health Visits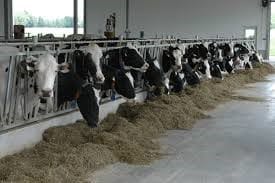 DHI Herd Data Review for Udder Health and Profitability
Dr. Rob Swackhammer & Megan Jamieson (DVM student, Class of 2022)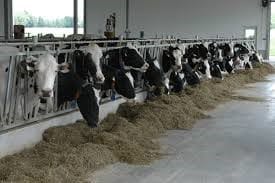 Once again thanks to our veterinary student Megan Jamieson for entering and helping to analyze the data from 2019 Lactanet annual reports. Not all our herds are on Lactanet testing but we feel it is representative of the overall trends.
Clinic Comparison: Herds with Consistent Herd Health Visits vs. Herds with Inconsistent Herd Health Visits
Definitions:
• Herds with consistent herd health visits = 2-4 times a month
• Herds with inconsistent herd health visits= 0 to <2 times per month
| | | | |
| --- | --- | --- | --- |
| | Consistent HH AVERAGE | Inconsistent HH AVERAGE | Difference |
| Average Linear Score   | 2.5 | 3.1 | +0.6 |
| Average SCC | 222 | 291 | +69 |
| Average Profit per cow end of 3rd lactation | $3070.79 | $2378.00 | +$692.79 |
| Average Profit end of 2nd lactation | $968.38 | $422.75 | +$545.63 |
| Ave Profit end of 1st lactation | -$1476.38 | -$1742.08 | +$265.70 |
| Ave profit at onset of 1st lactation | -$3209.08 | -$3176.75 | -$32.33 |
| Average Milk Value ($/cow) | $7560.63 | $7317.73 | +$242.90 |
*(Numerical differences were found between the 2 groups however the differences between the 2 groups were not found to be statistically significant. We believe this is mostly due to inadequate numbers of herds in this evaluation. We also believe the trend is plausible and follows what we observe in practice.)
Summary: 
Similar to our findings on reproductive measurements, herds that have a vet on-farm on a weekly or biweekly basis show slightly better results on udder health and profitability.  Although we would love to take full credit for this success there is enough variation in each group to know that we are only a part of the recipe for success.  Could it be that the herds with better numbers are more likely to follow routines (including herd health)?  Or that herds with better numbers use all outside sources of information on a more regular basis (like nutritionists, foot trimmers, accountants…)? From our limited data, we see success in both large and small herds, so we do not believe it is directly related to herd size.
Some advantages of having a vet on-farm regularly include:
1) Often cow health improves by having a second set of eyes look at a cow or the herd
2) Often diseases can be treated early, or advice can be dispensed on animals that would not necessarily have needed a special visit from the vet that day.
3) Other advantages include the ability to discuss new treatment protocols or products often.
4) Frequent monitoring of performance allows a quicker response
For the herds already on regularly scheduled herd visits, I look forward to discussing these findings with you at our next visit.
For herds that currently have inconsistent herd health visits consider trying a test period of routine herd visits.  We can help you decide on an appropriate amount of time needed to evaluate response as well as what measures to use to gauge any advantages you might see.
In conclusion, we were very pleased to see the overall positive results of having consistent and timely herd health visits.  Thank you to all the clients that give us the opportunity to work with you on your farms.  We look forward to helping you achieve your goals for your farm.
If you have any questions on these or other topics, please do not hesitate to contact one of our Veterinarians.